Events for 14. 9. 2019
Events Search and Views Navigation
17:00

Zuzana Němečková – organ / varhany Věra Likérová – soprano / soprán G.CACCINI - Ave Maria JSBACH - Fantazie v G Major BWV 572 A.VIVALDI - Gloria WAMOZAT - Exsultate, jubilate Platba kartou. Budete přesměrováváni na platební bránu.
Find out more »
20:00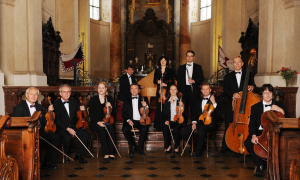 PRAGUE STRING ORCHESTRA Adéla Vondráčková - violin / housle Vratislav Vlna – oboe / hoboj W. A. MOZART – The Little Night Music J. S. BACH – Concerto D Major for violin, oboe and orchestra A. VIVALDI - Concerto F Major for oboe and orchestra A. DVOŘÁK – Symphony No.9 E minor "From the New […]
Find out more »
+ Export Events
Platba a převzetí vstupenek proběhne těsně před koncertem v přímo v pokladně kostela (platba kartou nebo v hotovosti).